Whether you're dealing with dry, damaged tresses or not, it's always a good idea to throw on a nourishing hair mask. Even at its healthiest, our hair can always use a little extra love because we're all about self-care over here! So, I reached out to Betsy Duggan, master stylist at Fox and Jane in New York City to give us the scoop on the best hair masks for every hair type, concern, and price point. And as if that wasn't good enough, we've included editor picks as well.
If you're still on the fence, our experts explain why a hair mask is always a good idea. Color-treated hair can always benefit from ultra-moisturizing masks (you can even find masks that both hydrate and deposit color on your hair at the same time.) Curly, graying, and coarse hair also loves soaking up extra love. And it's just a great way to blast your hair with revitalizing ingredients without a whole lot of extra effort.
Sure, there are some multi-step treatments around, but for the most part, just occasionally replacing your conditioner with a more heavy-duty hair mask can make all the world of difference. Here's what Duggan had to say about the many benefits of hair masks, who should be using them, and her thoughts on the best hair masks available.
Hair masks vs. conditioners
As Duggan laid out, hair masks and conditioners are essentially interchangeable and produce similar results, but here's the caveat: hair masks are formulated to deposit a higher concentration of smoothing, hydrating ingredients and are generally made to be used about once a week. If your hair is particularly dry, then don't even bother using a conditioner. Duggan says go straight to a hair mask or deep conditioner post-shampooing. Dry and curly hair love hair masks!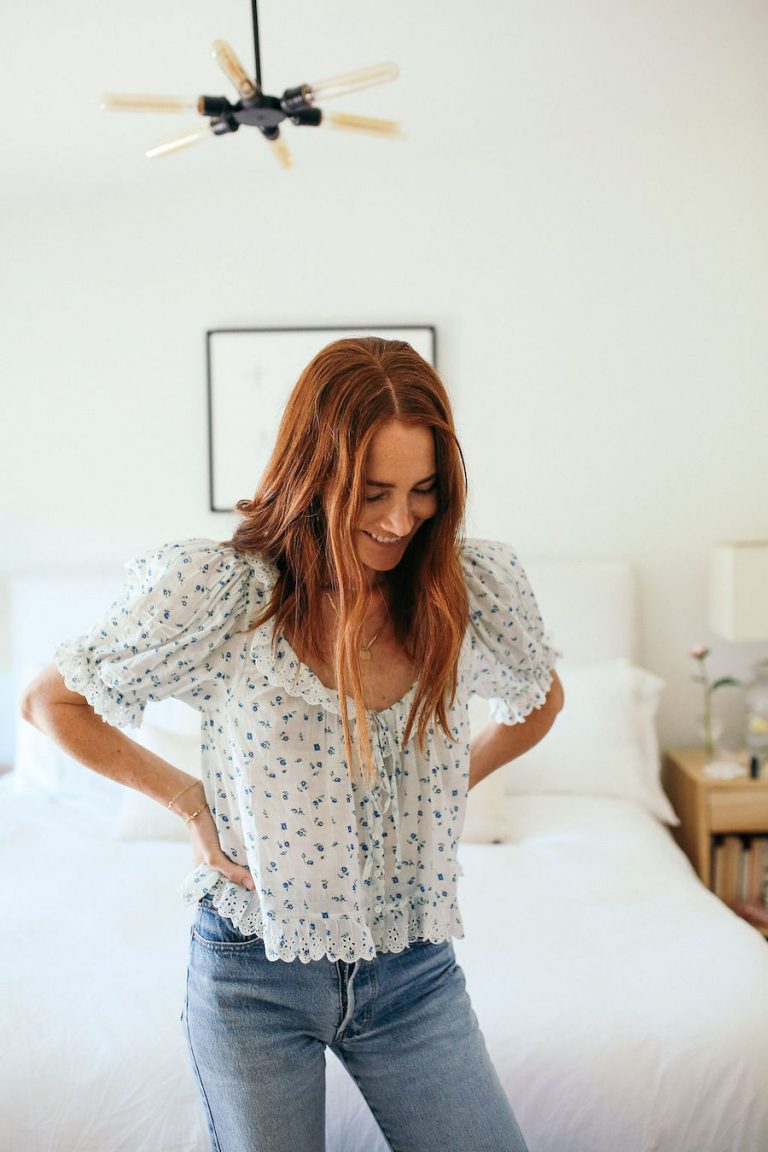 Who should use a hair mask?
Anyone can use a hair mask if they want to add an extra nourishing component to their hair care routine, but Duggan notes some hair types should always incorporate them into their routine, including those with:
color-treated hair
curly and coarse textures
dry hair
damaged hair (from color or heat damage)
Keep reading for Duggan's recommendations for the best hair masks: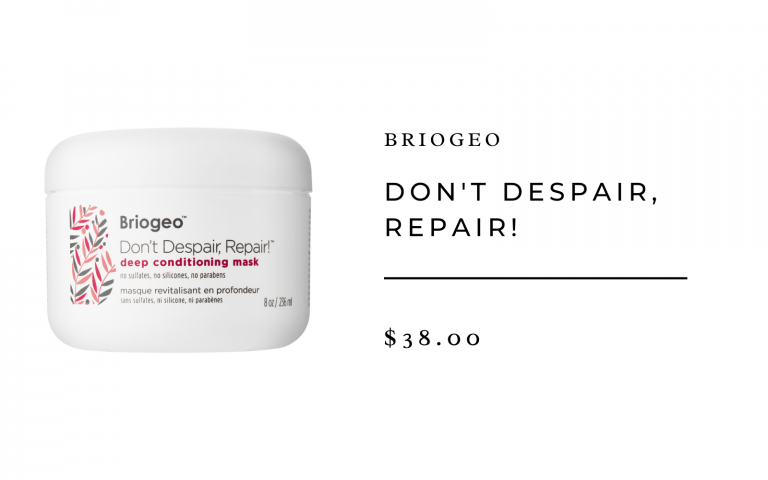 This clinically tested mask strengthens damaged hair, helping to prevent future issues like dryness, frizz, damage, split ends, and breakage.
Buy it here.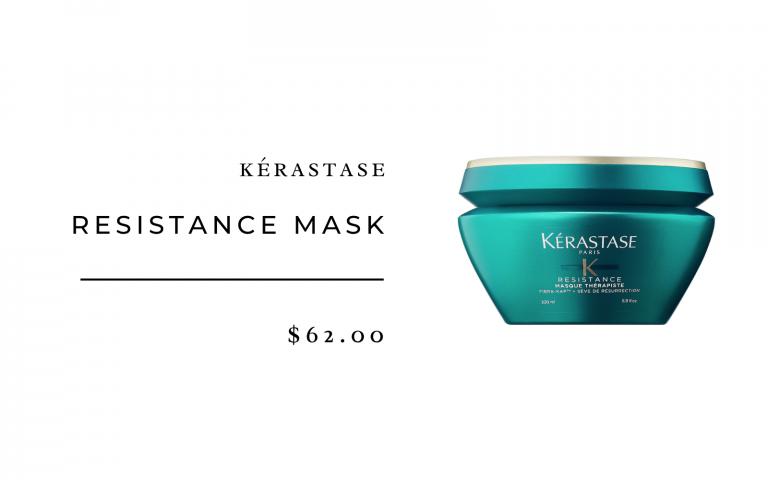 Duggan can't get enough of this mask. It has a great slip that smooths hair beautifully without feeling greasy. It also strengthens the hair and helps it grow.
Buy it here.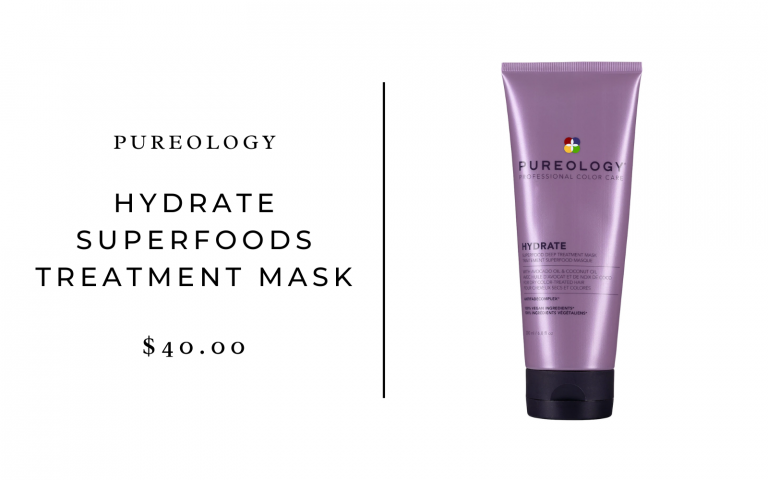 Dry tresses love this intensely nourishing mask. It softens hair and does wonders for protecting color-treated locks thanks to avocado and coconut oils.
Buy it here.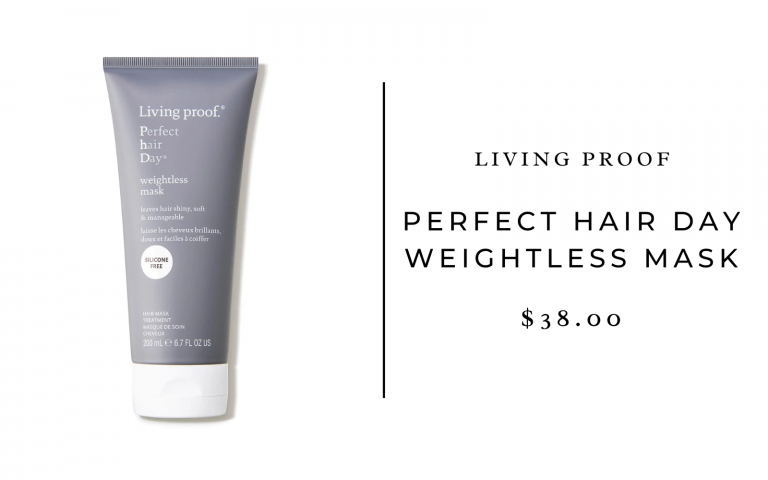 All hair types can benefit from using this weightless mask. It adds shine, hydration, polishes, and smoothes without weighing hair down.
Buy it here.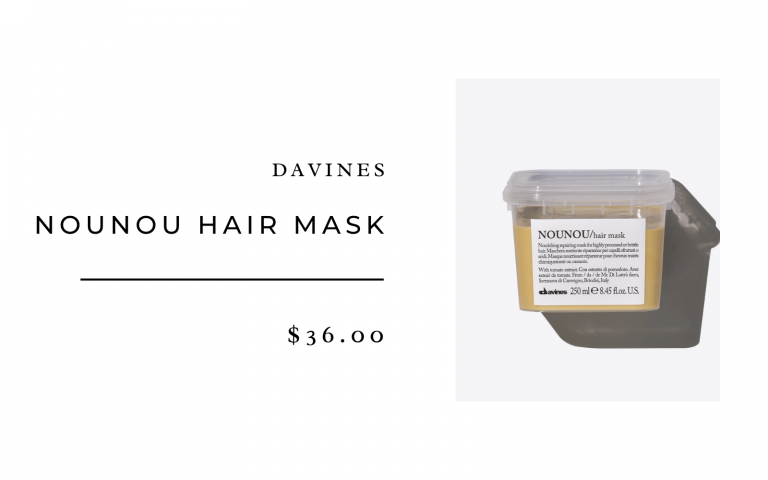 This mask repairs bleached, permed, or relaxed hair. It hydrates, adds body, and leaves hair silky smooth.
Buy it here.
Scroll on for our editors picks on the best hair masks: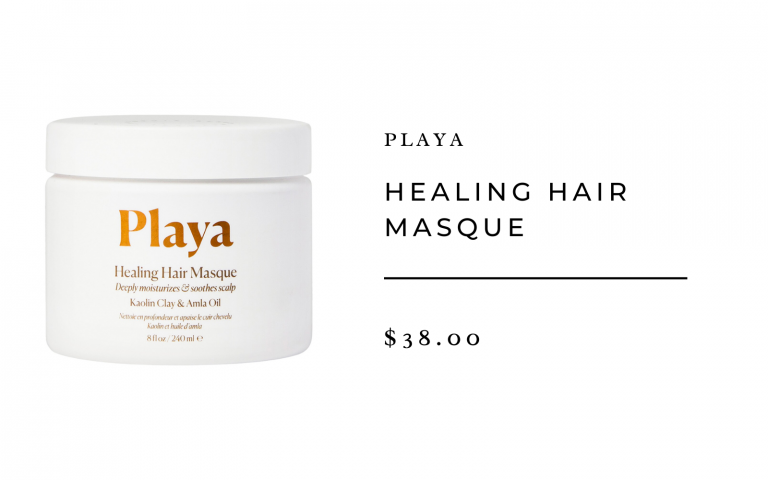 I can't say enough good things about this nourishing, smoothing hair mask. I use it as a conditioner replacement once a week and it makes a huge difference with the smoothness of my frizzy hair. What I love most is that it smoothes without weighing my hair down, like a lot of other smoothing hair masks. It gives my hair all the benefits of a smoothing treatment without making me feel like a grease ball. — Lourdes Avila Uribe, Contributing Editor
Buy it here.
This must-buy repair masque from La Tierra Sagrada moisturizes my hair from root-to-tip, while also leaving the most luxurious scents of palo santo and bergamot that lingers for hours. In a word: divine. — Anne Campbell, Contributing Editor
Buy it here.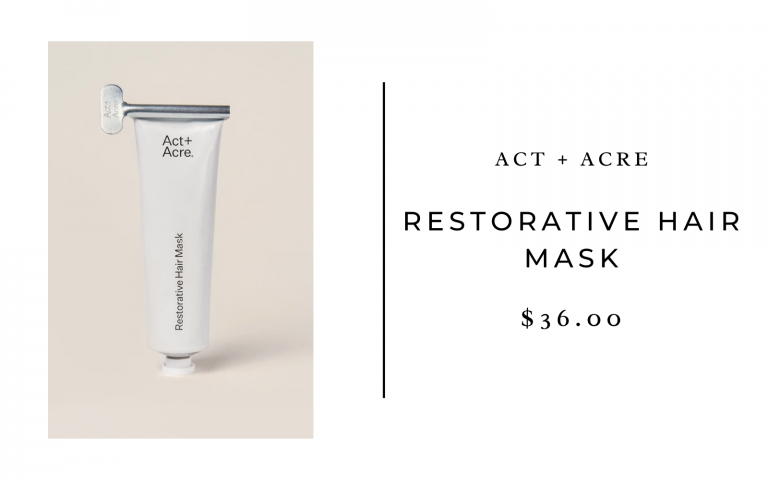 I have really fine hair and a mask and deep conditioning can really weigh my hair down. The Act + Acre Restorative Hair Mask does not. It also has a cooling feeling which always leaves me feeling fresh. It's extremely hydrating and synthetic fragrance-free. — Brandy Joy Smith, Motherhood Contributing Editor
Buy it here.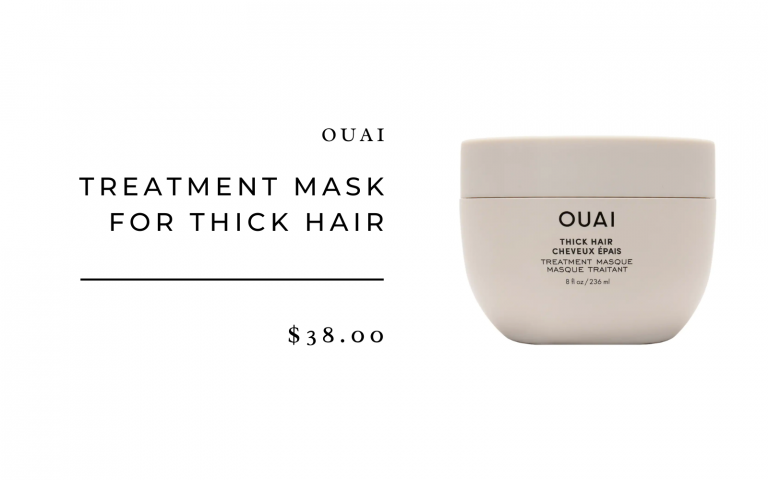 I don't necessarily have thick hair per se, it's fine in texture but I have a lot of it. So I always like to reach for a treatment mask that is thick and rich but won't weigh my hair down. I've been using this Ouai mask for about six months now and it's great. I typically use it in lieu of conditioner when I wash my hair which is usually once a week.  — Sacha Strebe, Deputy Editor
Buy it here.
This is an interesting product, but then again, most of Christophe Robin's line is. He is such an innovator in the space and is always pushing the barriers of what's new and next while also being mindful of clean, nourishing ingredients. I am already a super fan of his sea salt scalp scrub (it's the only thing that cleans out all of the product I've used and the debris of a dry scalp) and his cleansing hair mask with lemon (this makes your hair feel so soft!). The melting mask is perfect for fine hair like mine. It's lightweight and as its name suggests, it melts into the hair fiber to instantly hydrate the hair without weighing it down. — Sacha Strebe, Deputy Editor
Buy it here.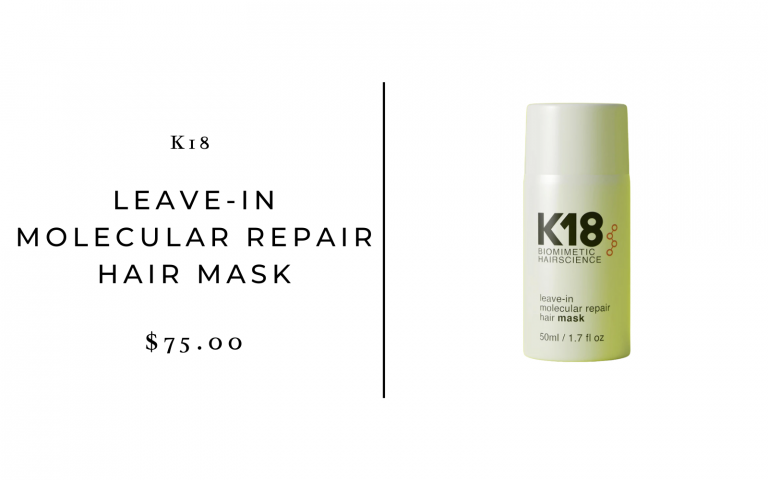 There is a lot of buzz around this product and with good reason. This at-home leave-in treatment has been infused with their K18Peptide. What does that mean for your hair? Well, when hair gets damaged, the polypeptide chains (keratin chains responsible for hair strength and elasticity) that make up the inner structure of hair strands become weakened and break. The K18Peptide—a sequence of amino acids—travels deep into the hair's core structure to fit in and reconnect those broken polypeptide chains (keratin chains). The end result is youthful healthy hair. So many people are raving about their results. So, if you have damaged hair, or even if you don't, I highly recommend you give this one a whirl. I couldn't believe how soft my hair felt after using it and it significantly reduced the frizz when air-drying my hair too. Seriously! It is a little pricey so if you're unsure, grab their "try-it size" for $12 to see if it works for you. — Sacha Strebe, Deputy Editor
Buy it here.
When Olaplex first hit the market, it broke the internet. According to their team, the #olaplex hashtag now has close to 290 million views and a bottle of their No. 3 Hair Perfector sells every five seconds. Yeah, it's safe to say, Olaplex is the holy grail for hair repair. I've been using the brand for years and their products always deliver exceptional results. I also love to use their shampoo and conditioner after a hair smoothing treatment because it's sulfate-free. This bond treatment gives my hair a beautiful shine and repairs the strands from the inside out. — Sacha Strebe, Deputy Editor
Buy it here.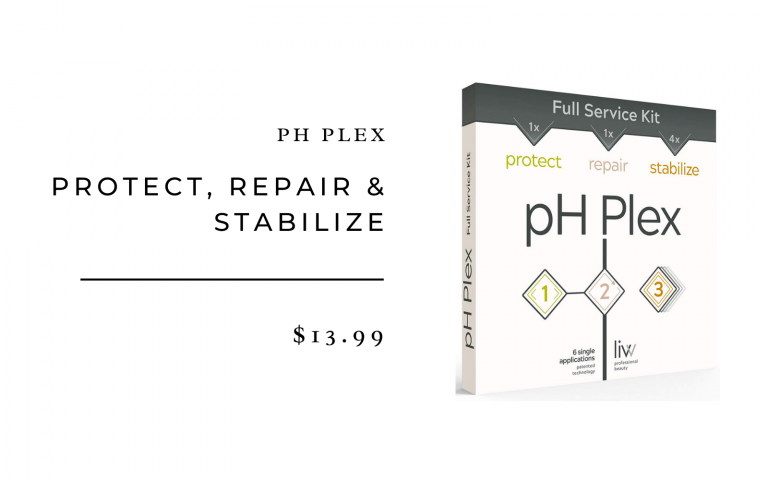 If you've recently had your hair colored or bleached, you'll want to reach for a targeted treatment that helps to strengthen and protect your stylish strands. pH Plex is akin to a high-end professional repair treatment at home. It's suitable for all hair types and won't change their pH value either. Many are calling this a great alternative for Olaplex, especially if you're on a budget. My biggest tip would be to follow the directions as there is a format for how this system works—and be sure to apply it to damp hair! — Sacha Strebe, Deputy Editor
Buy it here.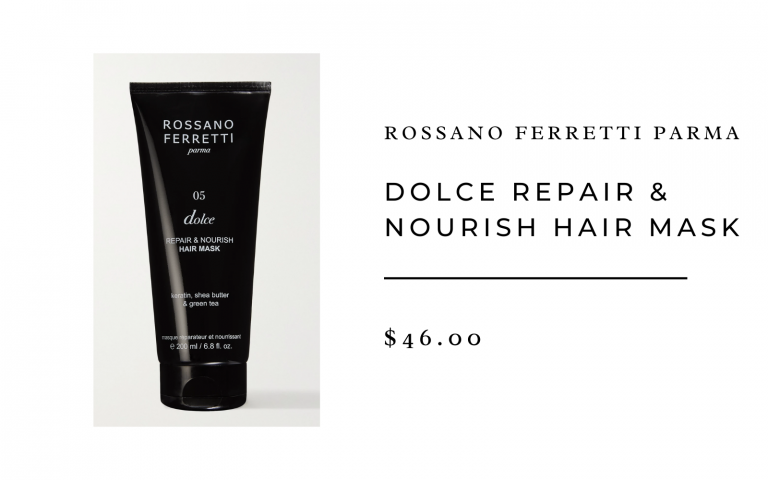 From the packaging to the formula, this is such a luxurious hair mask. Not only does it look good in your shower, but it also feels amazing on your hair too—oh, and the scent is to die for! I recommend this for dry hair that's prone to breakage with reparative ingredients like keratin, shea butter, and green tea extract. It's also free from parabens, sulfates, phthalates, and mineral oils. Win, win! — Sacha Strebe, Deputy Editor
Buy it here.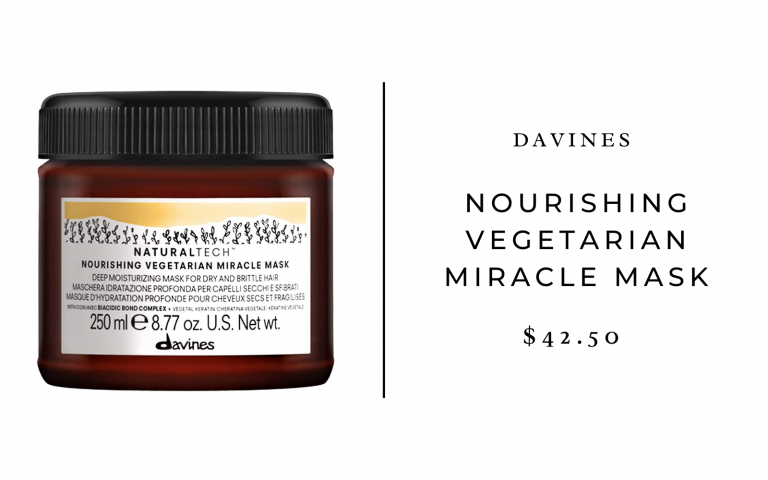 This mask is perfect for summer hair. From the sun to the beach to chlorine pools, my hair tends to get really dry during the summers, especially when I've recently had highlights. This mask is ultra-hydrating and makes my hair feel silkier than ever. Plus, you only need to leave it in for five minutes, so it's not a huge commitment. Right after I have my highlights retouched, I also like to mix this with Davines's Hair Building Pack for extra strengthening. — Bridget Chambers, Editorial and Social Media Intern
Buy it here.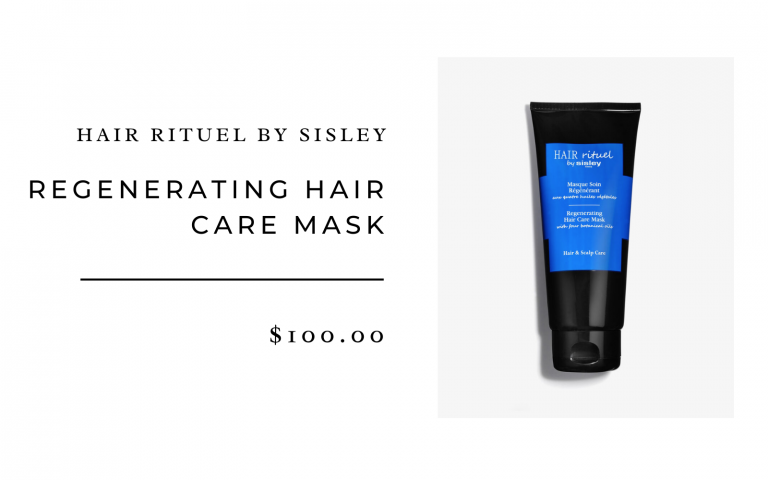 This mask brings my hair back from the brink. From the same French family-owned brand known for plant-based skincare and their cult-loved black rose face mask, Sisley Paris' 2018 foray into haircare was always going to produce luxurious products, but their regenerative hair mask was a standout for me. The product is infused with essential oils (it smells amazing) as well as plant-based proteins, extracts, and vitamins. I've been using it once a week during the summer to keep my blonde, brittle ends in check. — Caitlin Clark, Contributing Editor
Buy it here.
This may be the only mask on this list you put on before you wash your hair, but this is such a beautiful product—and honestly a beautiful self-care experience. Inspired by the oiling rituals of childhood summers spent in India, Texas sisters Kiku Chaudhuri and Shaz Rajashekar (you can read about their Sunday night routine here!) created their Back To Your Roots prewash to make the ancient tradition easily accessible to all.They swapped the oil for a light, creamy base and formulated the herb- and flower-infused product for dry, frizzy, or curly hair and thin, fine hair. Your strands take in all the good stuff and end up absorbing much less water when you do take a shower, leaving it shiny and healthy. When I started working from home in 2020, I would leave the prewash on for hours before shampooing. I've never had so much natural volume, and the sweet-smelling formula provided a soothing lift throughout the day. — Caitlin Clark, Contributing Editor
Buy it here.

Credit: Source link