New Beauty Obsessions for May
A magic skin serum, an irresistible lip-gloss-meets-balm, and a to-die-for moisturizer infused with roses are all having a moment in the beauty department this month. Beyond all that, here's the rest of what goop beauty editors Jean, Megan, and Brianna can't get enough of this May.
JEAN GODFREY-JUNE
executive beauty director
"It's rare that I fall in love with a line. In this case, I fell in love with the beautiful biphase face oil, then the essence (it takes off makeup and treats your skin), then the face and eye balm. Is it the results? The exquisite textures? The scents (especially the incredible oil)? The fact that it's made with hand-harvested botanicals from a ravishing Sicilian hillside? The chic, minimalist packaging? I'm telling you it is all of it, and you cannot go wrong with this gorgeous full-size set."
Furtuna Skin

Rituale Luminoso Set

goop, $398

SHOP NOW
"I've already gone through most of my jar of this daffodil-colored turmeric-infused cream because it's that good. It looks and feels like thick lemon pudding—so moisturizing and rich that it feels as if it firms my skin instantly. And I imagine the gold-yellow tones from the turmeric sort of counteract the redness in my skin, so it's one of those amazing moisturizers that really make your skin look as well as feel better. One of the first things I did when I first arrived at goop was learn to make a turmeric latte. I advanced to turmeric tonics, and now, I feel like some sort of golden circle is complete."
KORA Organics

Turmeric Glow Moisturizer

goop, $58

SHOP NOW
"Everything makeup artist Gucci Westman does is cool, but this new balm-pigment-gloss hybrid is just rich and satisfyingly unctuous and subtly, sexily gleamy. The pigments are the result of Westman's years and years of working with people's skin: No matter what shade you choose, I guarantee it's going to look good on you. There's something about the colors and the translucent yet opaque texture that just makes every single shade sing. The chic black tube has a slim window cut into it, which you can see the color through—particularly useful if you wind up getting all six shades."
Westman Atelier

Squeaky Clean Liquid Lip Balm

goop, $38

SHOP NOW
"I keep this on my nightstand and swipe on the creamy extra-strength balm before bed and wake up with soft, smooth, never-chapped, always-happy lips. The balm feels like the smoothest, most cushiony substance imaginable, and it looks like milk punch. Before, you'd need a strong-smelling, oddly colored, industrial-strength salve to get the results that this delivers. It also lasts forever and of course looks adorable in its little white pot."
ILIA

Lip Wrap Hydrating Mask

goop, $26

SHOP NOW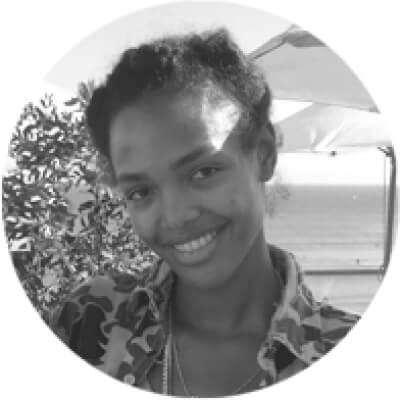 Megan O'Neill
senior beauty editor
"Give me anything made with turmeric and I'm happy. This gorgeous bar soap is no exception. In a steamy shower, it froths into a heavenly cloudlike lather, smells like summertime—the subtle bergamot-geranium-ginger blend reminds me of that soft evening air—and leaves my skin plumped and moisturized. The blend of antioxidant turmeric, emollient shea butter, coconut and castor oils, and exfoliating rose clay simultaneously detoxifies and nourishes, and it's gentle enough to use on my face (it's clarifying, too). I love the plastic-less-ness and the low-tech ease of washing off with a beautiful bar soap."
Redoux

Turmeric Botanical Bar

goop, $16

SHOP NOW
"Glowy and casual and subtly perfecting in a way that I don't often associate with powders, this new shade flatters my skin tone and deposits the prettiest laid-back sun-warmed sheen. It's made with nourishing cocoa, mango-seed, and cupuaçu butters, yet it's matte—but subtly so, in a way that makes you look low-maintenance put-together."
Westman Atelier

Beauty Butter Powder Bronzer in Soleil Riche

goop, $75

SHOP NOW
"I dot this blemish-shrinking gel over my problem areas and sometimes smooth it over my whole face before bed if I'm really broken out. It dissolves invisibly, so it's also brilliant layered under skin care or makeup during the day. The blend of willow bark (a natural source of salicylic acid), green tea extract, and ginger water exfoliates and helps control oil. I'm constantly dealing with blemishes—some weeks are more trying than others—so I live for this easy gel."
Follain

Clarifying Spot Gel

goop, $18

SHOP NOW
"Absolute magic: I pour out half a dropperful to help firm, plump, and soothe my skin, morning and night. Designed to fortify skin against premature lines and physical signs of aging, it's made with chebula—an Ayurvedic fruit known for its antioxidant benefits—and a radiance-boosting blend of elderberry, ginger, and echinacea. I massage it onto just-washed damp skin, then layer face oil over the top. The silky consistency feels so good and so luxe, the healthy-looking sheen it leaves is incredible, and the results over time are even more amazing. Plus, I love the faintly herbaceous, refreshing scent."
True Botanicals

Chebula Active Immunity Serum

goop, $90

SHOP NOW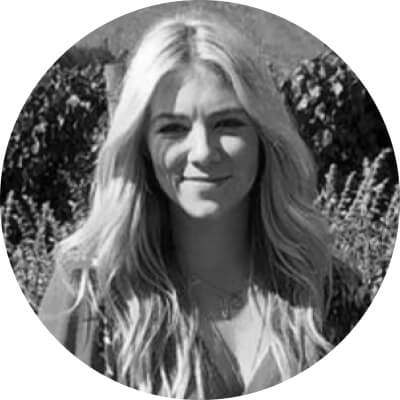 Brianna Peters
associate beauty editor
"This thick, velvety balm-cream is the ultimate when your skin needs full-on-moisture. It's so rich, yet it melts right into my skin, leaving this great cocooned-in, comforting feeling (it also smells faintly of the roses it's made with). I love to use it as night cream, too—I wake up with absolutely silky-soft dewy skin."
Tammy Fender

Celestial Rose Crème

goop, $145

SHOP NOW
"I treat my skin to this super nourishing sheet mask every other week. It's especially great when my skin feels extra dry. It's made with prebiotics, marine collagen, seaweed, edelweiss extract, and hyaluronic acid—more nutrients that most salon facials. When you take off the mask, it leaves your skin so smooth and moisturized. When I do it on a lazy Sunday afternoon while I take a warm, relaxing bath, it feels like a day at the spa."
Dr. Nigma

Treatment Mask No. 1

goop, $120

SHOP NOW
"The makeup brushes to end all makeup brushes! These are the same ones makeup artist Gucci Westman carries in her kit backstage to fashion shows, red carpets, and photo shoots. You get every brush you could ever need: two for eye shadow, a baby blender, a blender, a lip, a foundation, and a powder. I especially love her blender brush because it's perfectly angled to smooth on highlighter and bronzer to make my cheekbones look sculpted and defined. Each one is handcrafted by the oldest brush maker in Japan using cruelty-free nylon fibers and hardwood—sustainable birch—for the sleek, black-lacquered handles. What I love most is the way they blend: You get a much more flattering, natural look, even using the same makeup you always have. They're so plush, and the bristles feel absolutely amazing on skin."
Westman Atelier

Makeup Brush Vault

goop, $435

SHOP NOW
"I have super sensitive skin that's prone to redness. Ever since I can remember, dermatologists have been recommending I use the same (very plain, not clean) drugstore cleanser. Now Tata Harper has made a new line—a cleanser, a moisturizer, and a mask, so far—especially for reactive skin like mine. It's not just about leaving out ingredients that can irritate sensitive skin (there are no essential oils, soy, nut derivatives, gluten, or harsh exfoliants, for example). It's also about sourcing high-performance botanicals that benefit sensitive skin, like maracuja-seed oil to fight free radicals, jojoba esters to moisturize, and antioxidant calendula flower to soothe. I love all three products, but the milky microfoaming cleanser is my favorite: It's so gentle yet takes off all traces of makeup—even the most stubborn mascara—and leaves my skin silky-soft and totally refreshed. And the light-green glass bottle looks stunning on my bathroom counter."
Tata Harper

Softening Cleanser for Sensitized Skin

goop, $86

SHOP NOW
Back-in-Stock Alert!
It sold out, but now it's back—and all of goop (including the beauty department) is abuzz.
goop Wellness

Double-Sided Wand Vibrator

goop, $95

SHOP NOW
SHOP NEW BEAUTY OBSESSIONS
Credit: Source link