AnandTech Live Blog: The newest updates are at the top. This page will auto-update, there's no need to manually refresh your browser.
01:47PM EDT – "Cinematic Mode" ?
01:47PM EDT – Also new ultra-wide camera.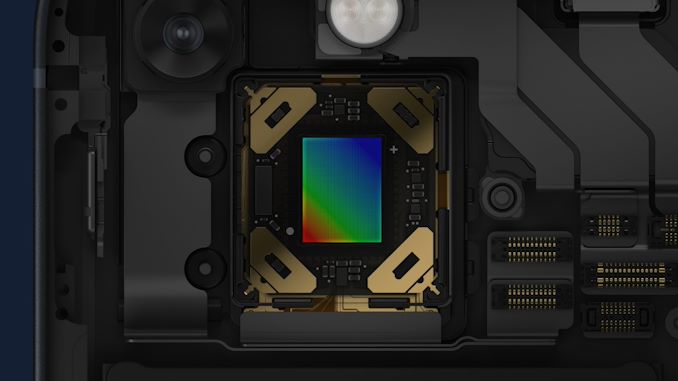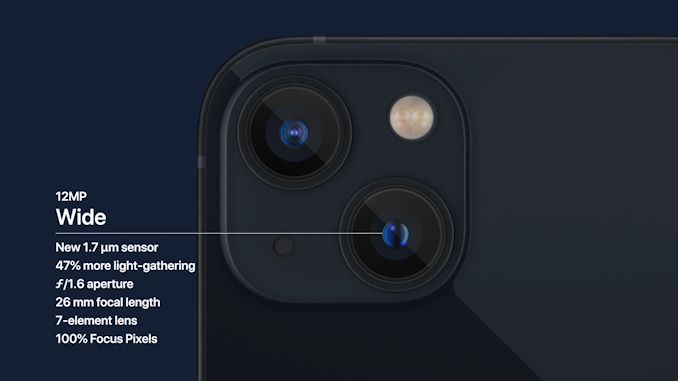 01:47PM EDT – Main camera uses IBIS (sensor shift stabilisation)
01:46PM EDT – 47% more light in the new camera
01:46PM EDT – Already done with the A15 – that was quite lacklustre
01:46PM EDT – New encoders, Apple actually talking about double the system cache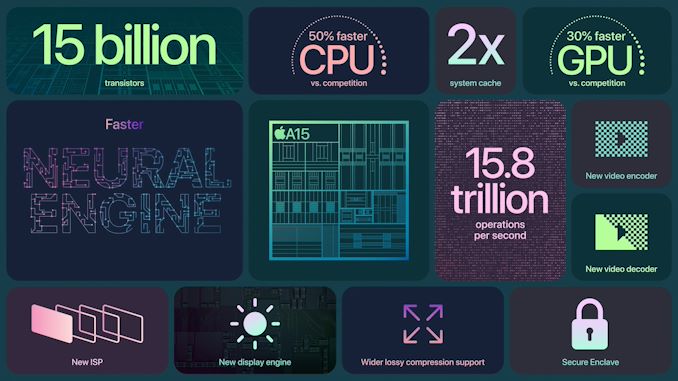 01:45PM EDT – The GPU comparison was a bit interesting, did Apple make no large generational improvements for better power efficiency?
01:45PM EDT – 16-core NPU with 15.8TOPs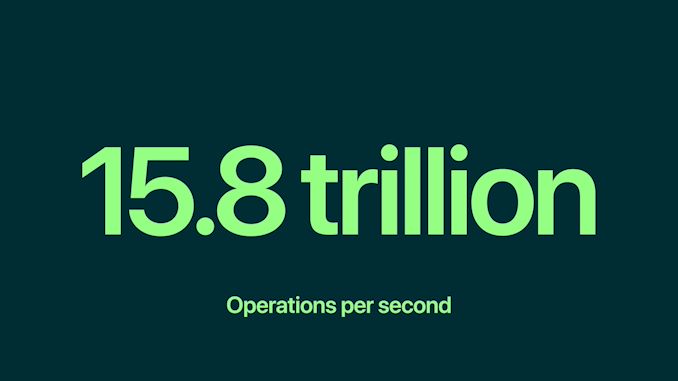 01:44PM EDT – "30% faster graphics than leading competition" – that's a weird comparison, what's the generational boost?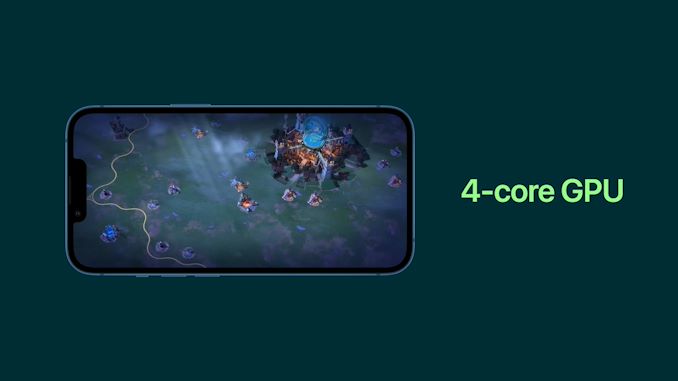 01:44PM EDT – 50% faster than the nearest competitor in CPU performance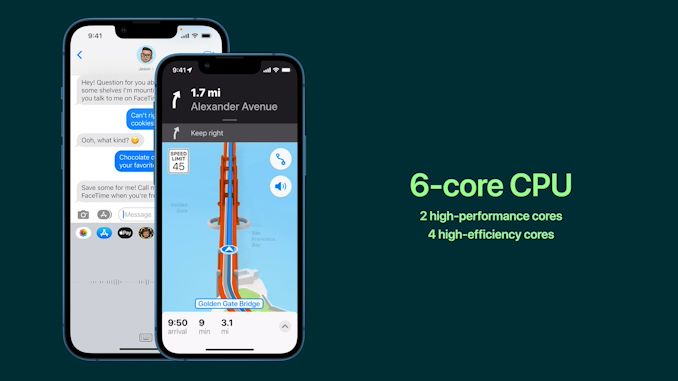 01:43PM EDT – Still 2 large cores, 4 efficiency cores
01:43PM EDT – Still uses 5nm process node – 15bn transistors.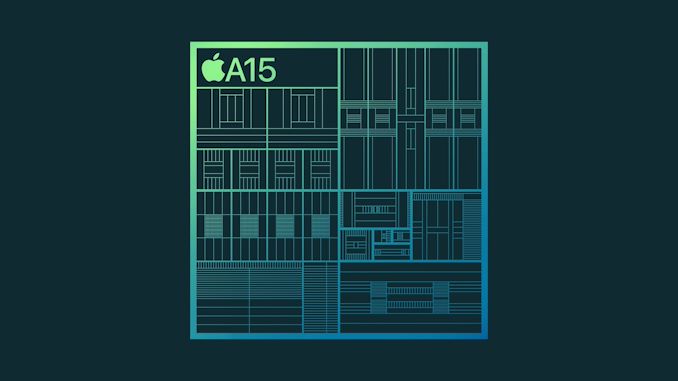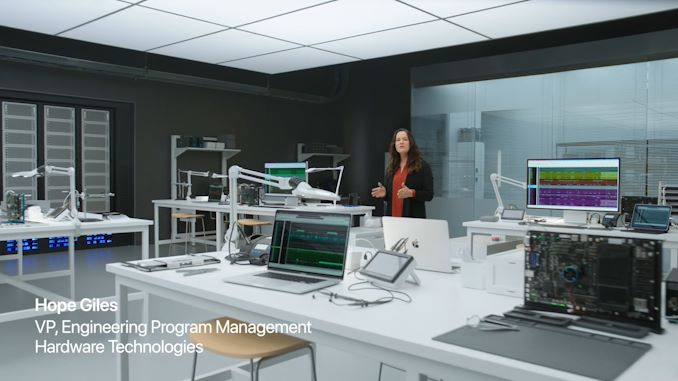 01:43PM EDT – A15 Bionic
01:42PM EDT – It sounds like last year's Pro display now powers the base models here.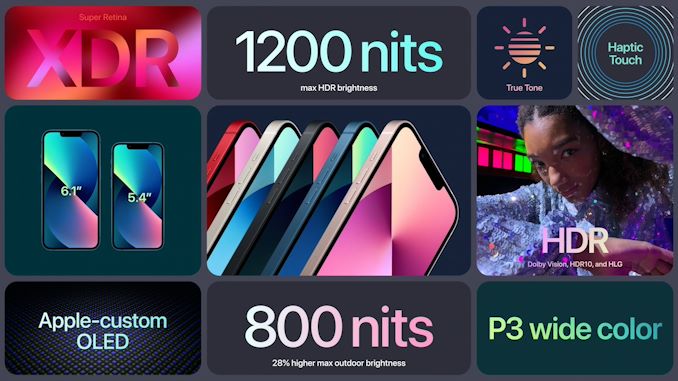 01:42PM EDT – 28% brighter display up to 800 nits
01:42PM EDT – New internal hardware component rearrangement for a larger battery.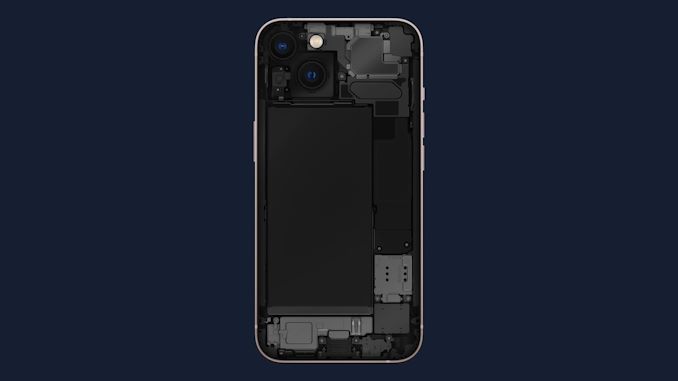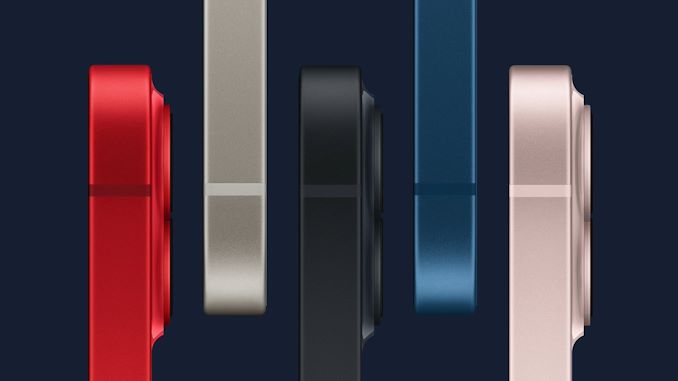 01:41PM EDT – 20% smaller notch.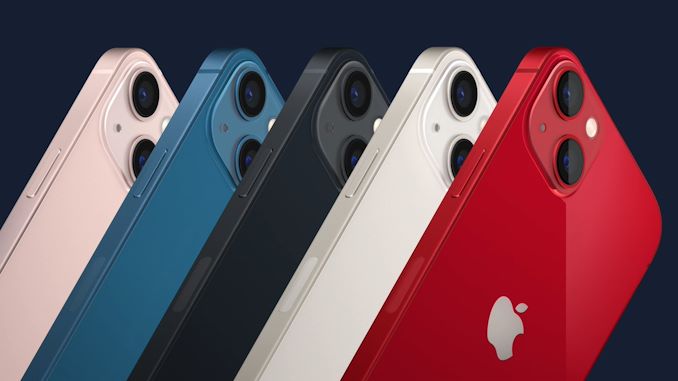 01:41PM EDT – The camera lenses are now diagonal instead of horizontally arranged.
01:40PM EDT – "Ceramic shield front"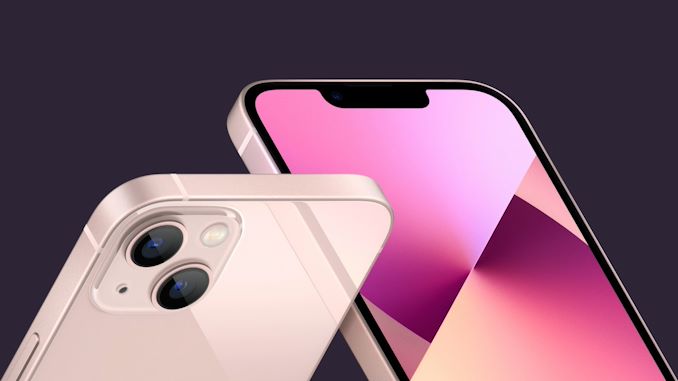 01:40PM EDT – Looks pretty much the same at first glance.
01:40PM EDT – iPhone 13
01:39PM EDT – Next-gen iPhone is …
01:38PM EDT – iPhone time, let's hear some new leading edge hardware!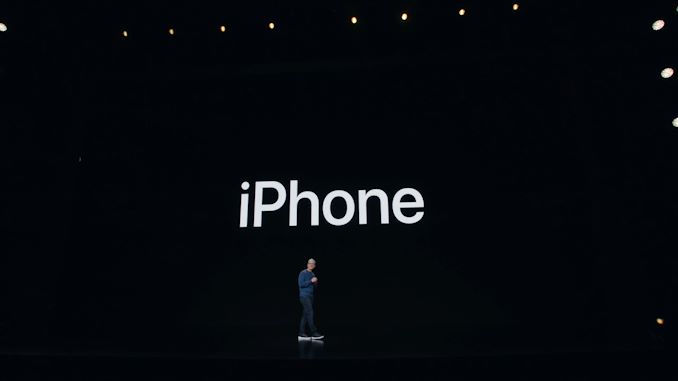 01:38PM EDT – Back to Tim finally.
01:34PM EDT – Still talking about fitness+ … where's the iPhone!
01:31PM EDT – Talking about Apple fitness+ – will largely skip this one here.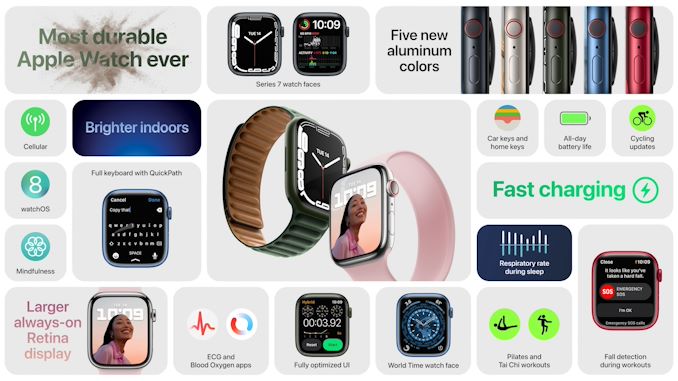 01:29PM EDT – New pricing line-up: Series 3 at $199, SE at $279, and Series 7 at $399
01:28PM EDT – Also big emphasis on environmentally friendly manufacturing.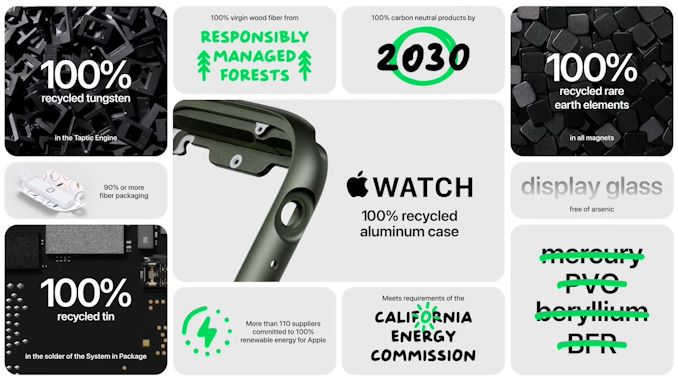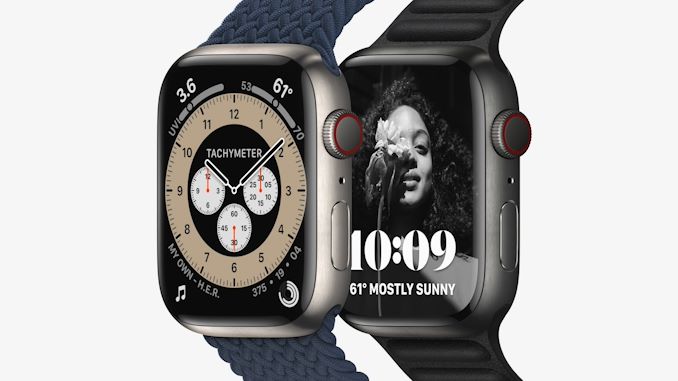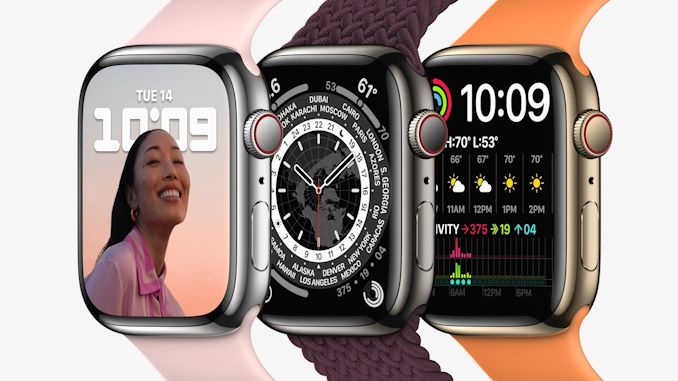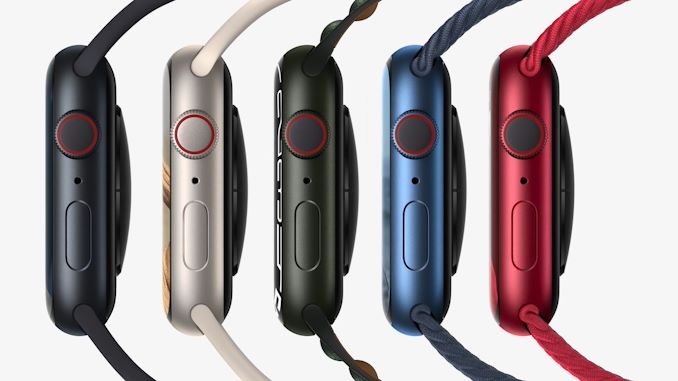 01:28PM EDT – A whole set of new colours.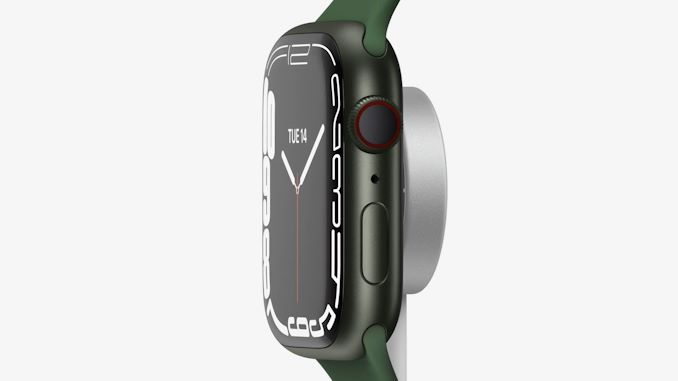 01:27PM EDT – 33% faster charger with a USB-C cable on the back magnetic charger.
01:27PM EDT – WR50 water resistance, and IP6X dust resistant.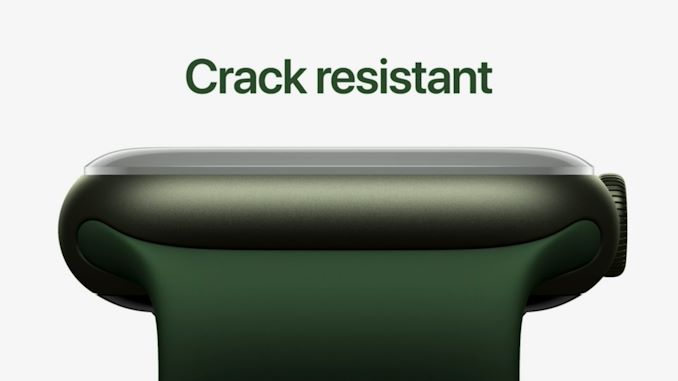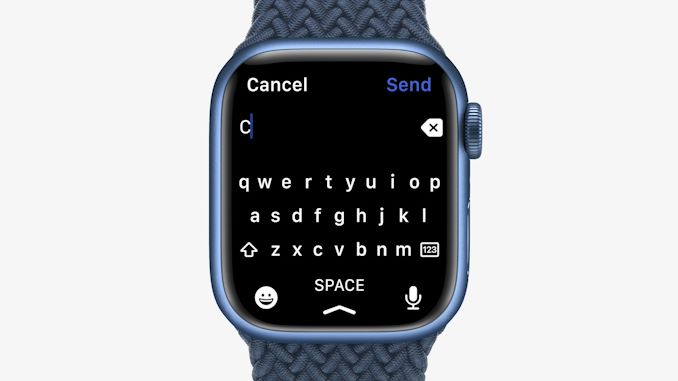 01:26PM EDT – More content on the display, denser UI. Full keyboard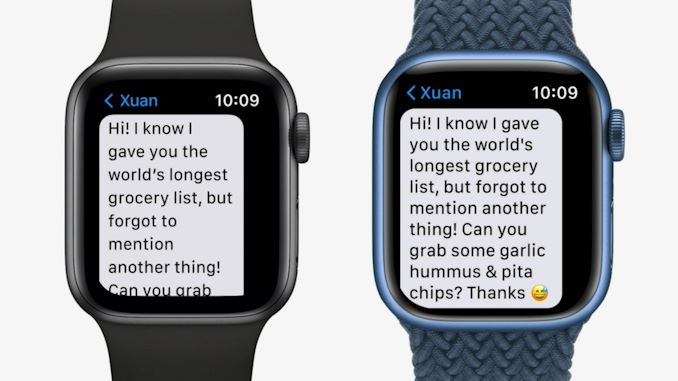 01:25PM EDT – 70% brighter display.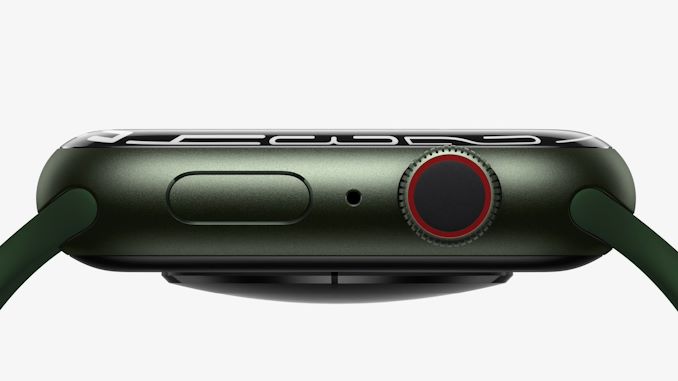 01:24PM EDT – Barely changes the dimensions of the watch itself.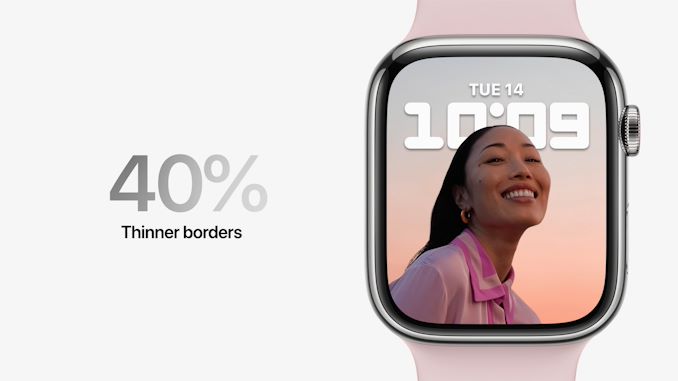 01:24PM EDT – 1.7mm borders
01:24PM EDT – 20% more screen on the new retina display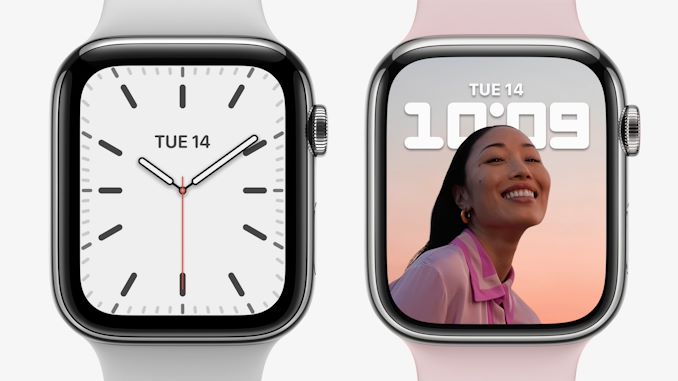 01:24PM EDT – Apple watch series 7
01:23PM EDT – Next-gen Apple Watch intro.
01:22PM EDT – New features for Apple watch for bike riders.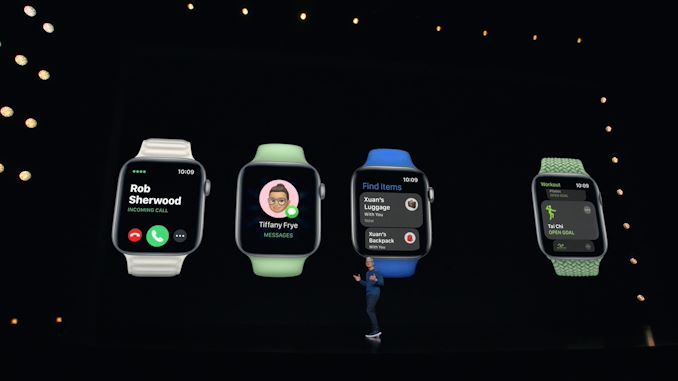 01:22PM EDT – Next – Apple Watch
01:21PM EDT – Back to Tim now.
01:21PM EDT – Both models are built with 100% recycled aluminium enclosure.
01:21PM EDT – There was still not explicit mention what SoC is powering it.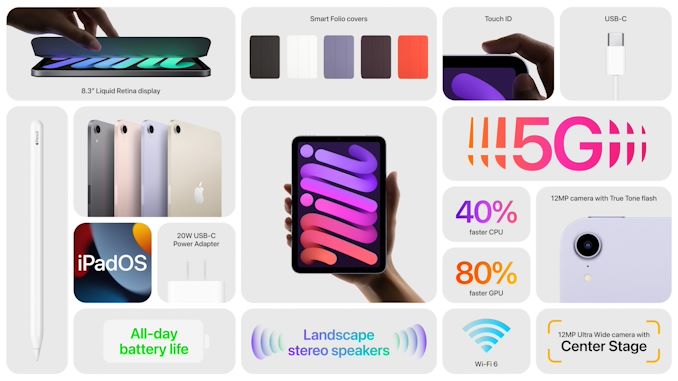 01:20PM EDT – Starting at $499 – both in WiFi and cellular variants.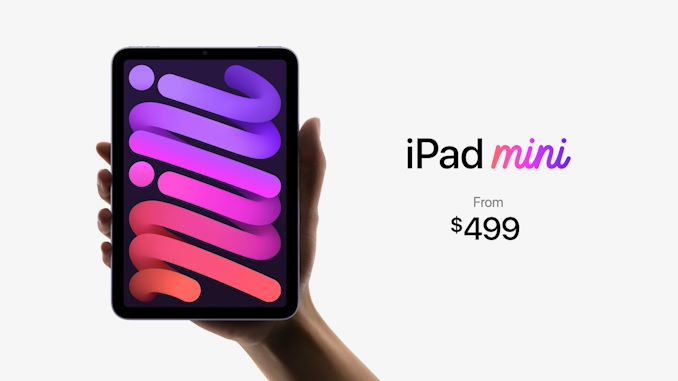 01:18PM EDT – Supports second generation Apple Pencil.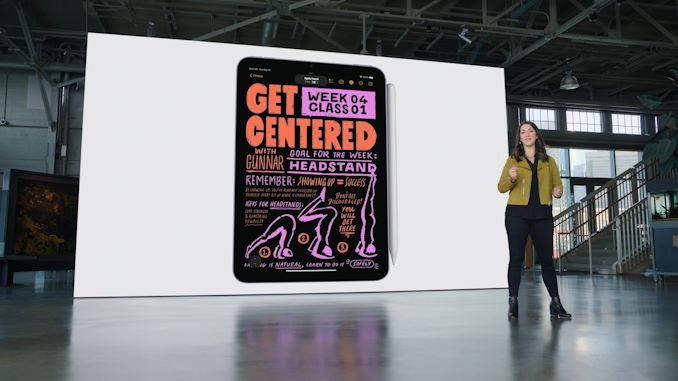 01:18PM EDT – Stereo speaker playback when in landscape mode.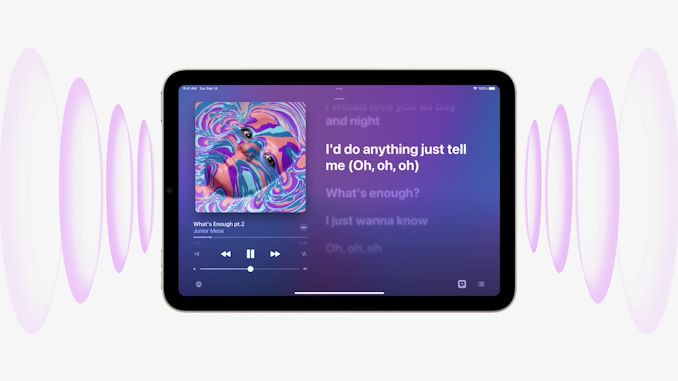 01:18PM EDT – Front camera also supports the new 12MP ultra-wide camera.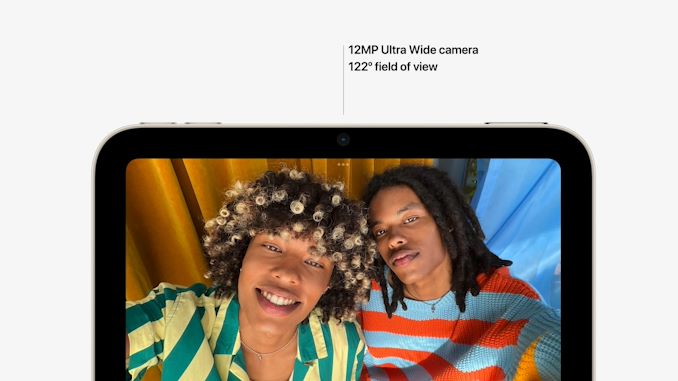 01:17PM EDT – SmartHDR naturally included.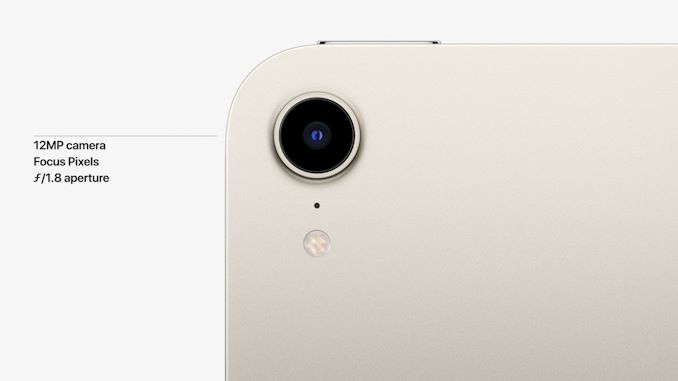 01:17PM EDT – 12MP back camera
01:17PM EDT – 5G connectivity variants.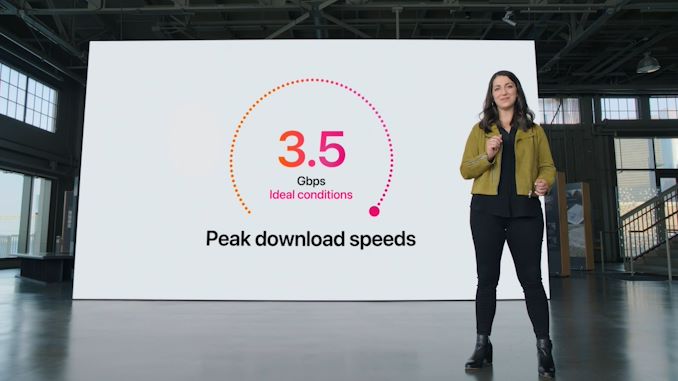 01:16PM EDT – Apple had started the move to USB-C with the iPad Air – the iPhones are still trailing behind here.
01:16PM EDT – USB-C connectivity, dropping the Lightning connector.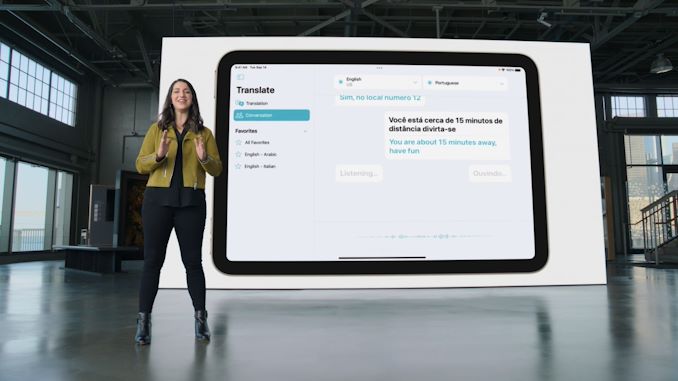 01:15PM EDT – "Performance of the iPad mini is on a whole new level"
01:15PM EDT – 2x more ML performance from the Neural Engine
01:15PM EDT – CPU 40% faster, GPU 80% faster – no mention of what SoC powers it.
01:14PM EDT – Touch ID relocated to the top right frame side.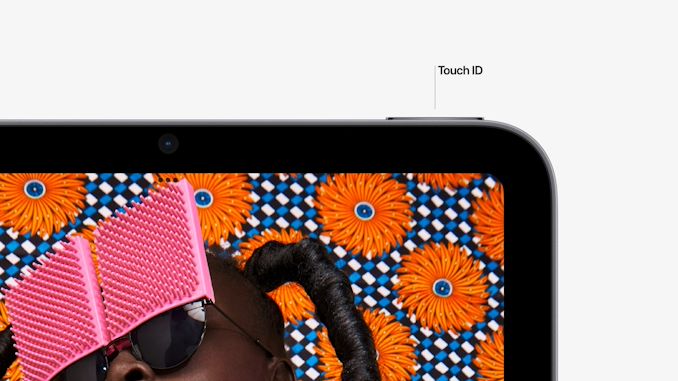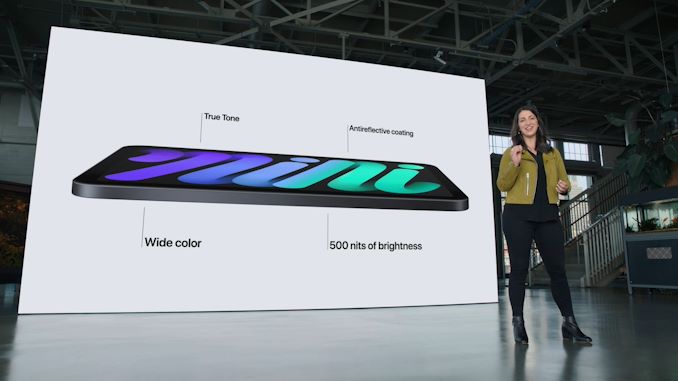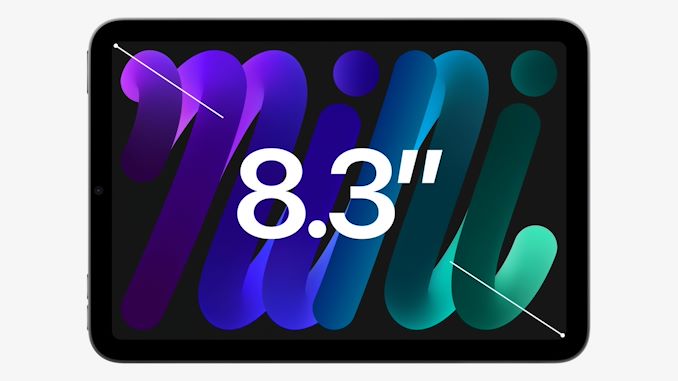 01:14PM EDT – "Liquid Retina Display"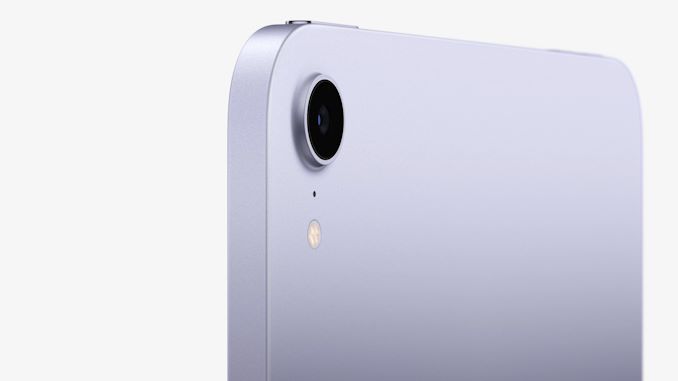 01:13PM EDT – All new frame design with the flat frame design of the iPhone 12 series.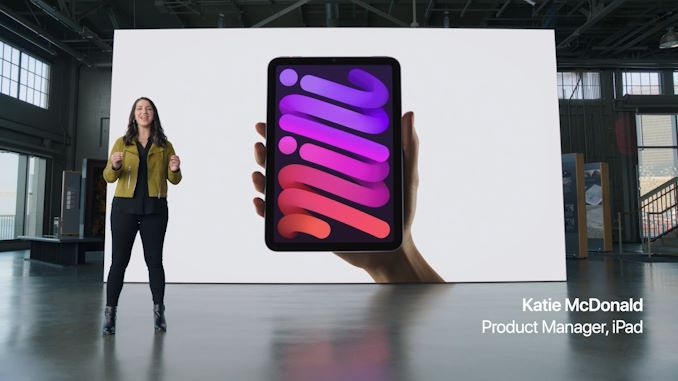 01:13PM EDT – All new iPad mini being announced – huge set of updates.
01:12PM EDT – "iPad mini is in a class of its own"
01:12PM EDT – "Most portable iPad"
01:12PM EDT – Talking about iPad mini now.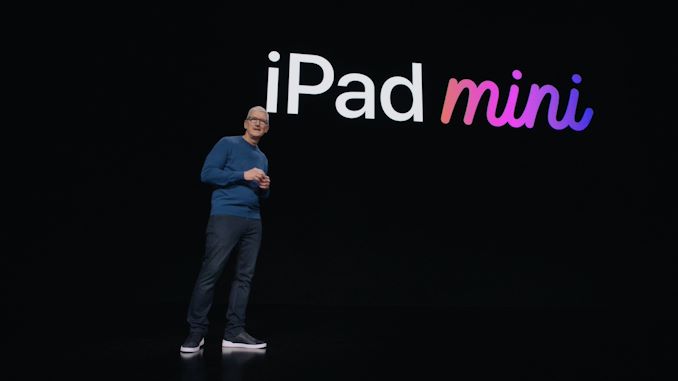 01:12PM EDT – Back to Tim now.
01:12PM EDT – Available next week, preorders today.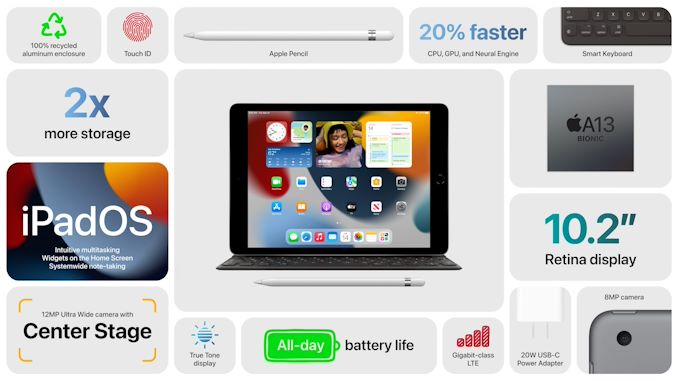 01:11PM EDT – Starting price at only $329 with 64GB.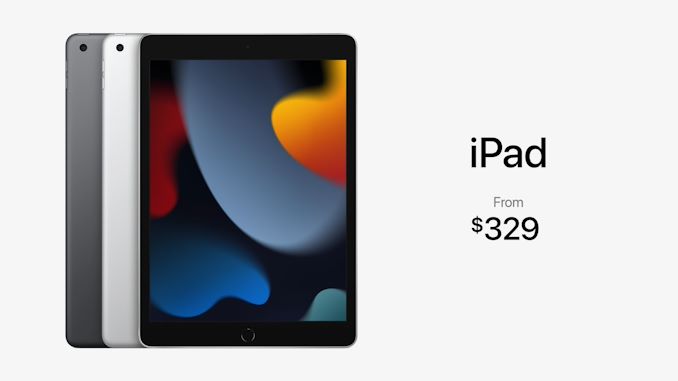 01:11PM EDT – "This iPad offers enormous value"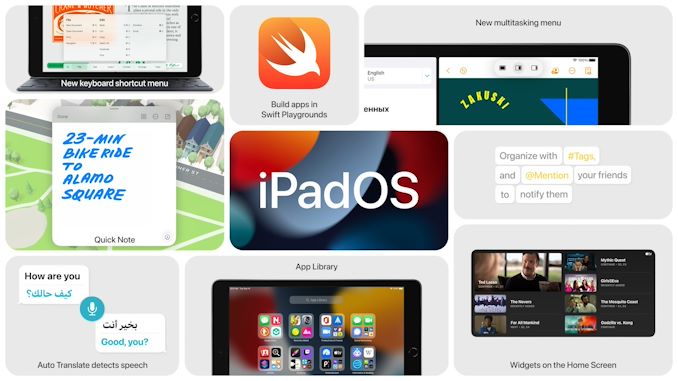 01:11PM EDT – Coming with iPadOS 15 – we covered the update earlier this summer.
01:11PM EDT – Will come with Apple Pencil support.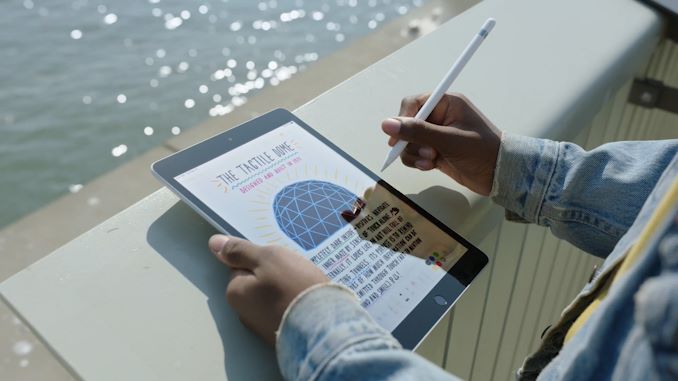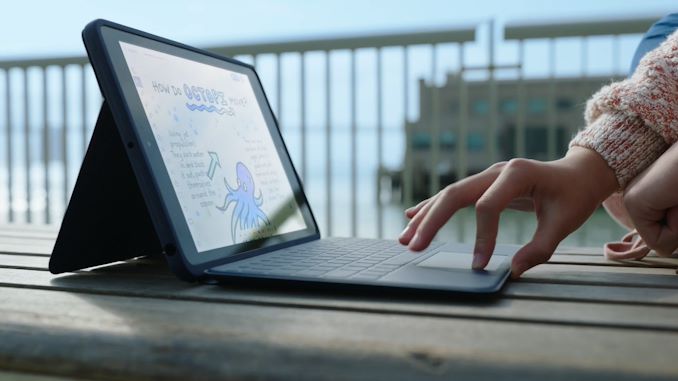 01:10PM EDT – TrueTone coming to the iPad – ambient light colour temperature adjustment.
01:10PM EDT – "It makes you more productive on iPad"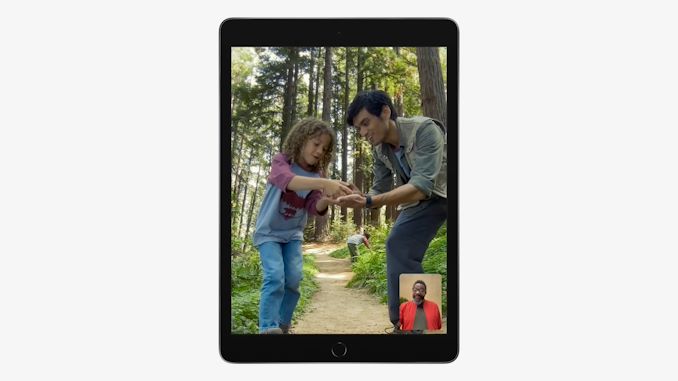 01:10PM EDT – Center-stage adjusting the frame for video calls, tracking you via the ultra-wide field of view and cropping in on you.
01:09PM EDT – New 12MP front camera with ultra-wide optics.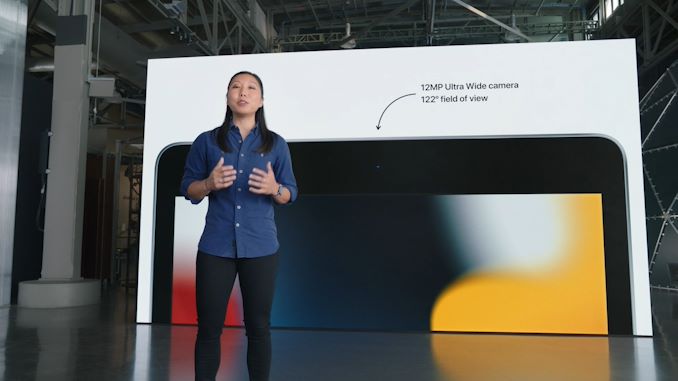 01:09PM EDT – Using the A13 ISP for better camera quality.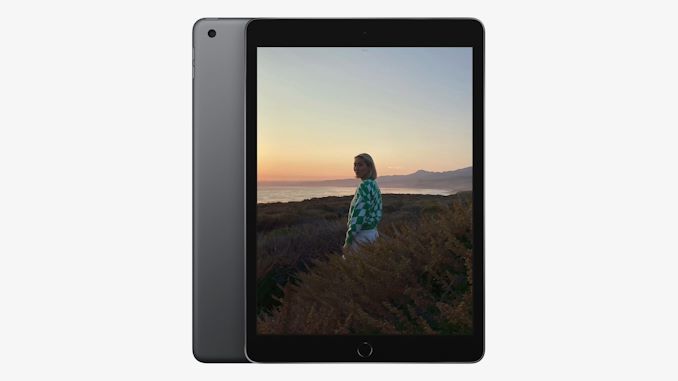 01:08PM EDT – "6x faster than the best selling Android tablet" – shots fired.
01:08PM EDT – Powered by the A13 SoC.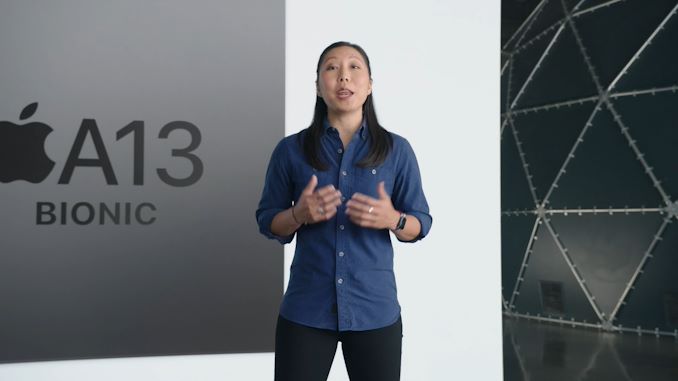 01:08PM EDT – "New iPad packed full of goods"
01:07PM EDT – A new baseline iPad is coming out today.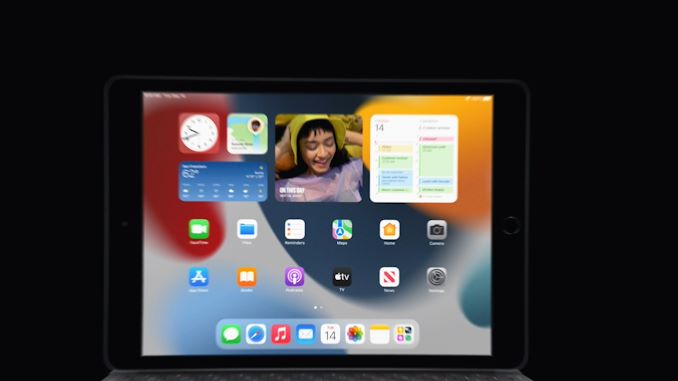 01:07PM EDT – Talking about iPad OS – 1 million apps designed for large screens.
01:06PM EDT – Promoting the Apple Keyboard and magic pencil.
01:06PM EDT – Looks like we're getting more than iPhones today.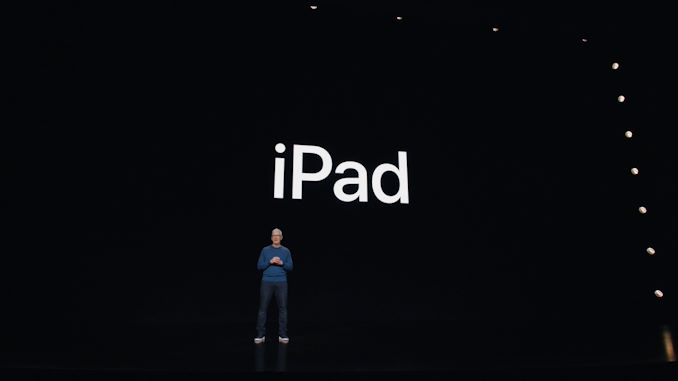 01:05PM EDT – iPad !
01:03PM EDT – "We're just getting started" – Tim on the Apple TV originals portfolio.
01:03PM EDT – 130 wins for Apple TV originals.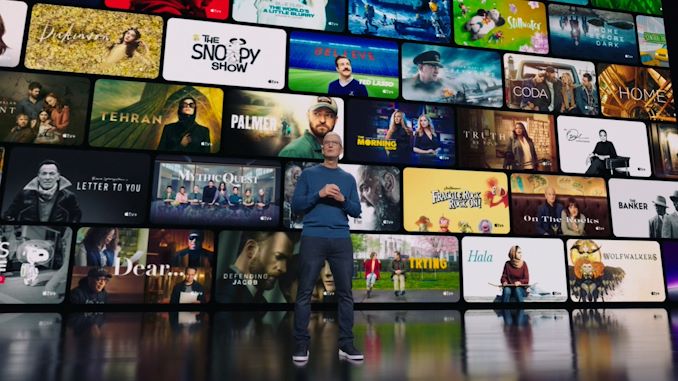 01:03PM EDT – Starting with Apple TV+
01:03PM EDT – "Proud to call California our home"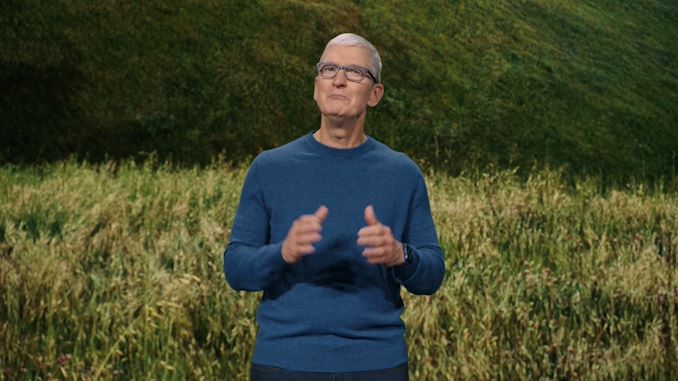 01:02PM EDT – Tim Cook taking the stage.
01:01PM EDT – Intro music video playing. Various sceneries throughout California.
01:00PM EDT – We're starting the event now.
01:00PM EDT – On the GPU side of things, given that we don't expect large process node improvements this year due to technology timing – the A15 should still be on N5 or the newer N5P, I wonder how much Apple will be able to squeeze out in terms of performance given their demanding power profile. LPDDR5 might be a new thing we'll see this year – Apple had skipped it on the A14.
12:56PM EDT – The new Apple A15 might become the first Armv9 SoC to come to market. It makes sense in terms of timing since the release of the new ISA. SVE2 is the big new piece of technology, evolving the SIMD capabilities of new CPUs and allowing more general purpose code to be auto-vectorized. We'll see if this prediction does pan out, but it's something that I expect to happen.
12:54PM EDT – Cameras are a wild card this year – generally Apple has been more conservative over the years in terms of their camera hardware. I honestly wouldn't be able to say what kind of improvements they'll be doing this year, but I'm sure computational photography will be mentioned.
12:53PM EDT – On the display side of things, there have been reports of Apple introducing 120Hz displays on this year's Pro models, which would be also much welcomed. LTPO technology has been thrown around, similar to what we've seen on the Galaxy S21 Ultra this year. If Apple does adopt it, we expect large user experience improvements as well as power efficiency gains.
12:52PM EDT – As noted earlier, we don't expect too much visual changes in the design of this year's iPhones, though we've seen reports of a reduced notch. The notch had been introduced back in 2017 with the iPhone X, and has become a bit dated among a crowd of hole-punch faces as well as new under-display cameras, however we don't expect it to totally go away this year.
12:49PM EDT – Today's event is rumoured to be mostly iPhone focused, with Apple doing a separate Mac event in a few weeks time.
12:49PM EDT – This year, same as last year's event, is held virtually. Apple has had a significant amount of time now to refine the streaming format, and generally it has been well received as it allows for faster flow and better editing of the presentation. The bad thing for us is we need to catch up at a faster pace with the blog.
12:47PM EDT – The event will be starting in 15 minutes – we'll be commentating along with the official stream.
12:46PM EDT – It's that time of the year again – Apple's fall iPhone event, where we expect the Cupertino company to unveil its newest generation family of iPhones – likely the iPhone 13 series. Last year's iPhone 12 series introduced a new industrial design, and we generally expect Apple to iterate and refine upon the form of last generation's phones. The industry rumblings are that we might be seeing some new generation OLED panels for the Pro models and high refresh rates for the first time. Cameras remain a mystery on whether Apple will upgrade things this generation. Naturally, we also expect Apple to introduce a new generation processor in the form of the A15. Apple's latest iterations of SoC silicon have been ground-breaking and industry leading, and we very much expect the new chip to further push the envelope in performance and efficiency.
Credit: Source link